Posted: October 05, 2014 in Cycling
Back in 2005, the Trek OCLV frameset that I bought back in 93 (or was it 92?) finally had the biscuit. The bottom bracket shell came unbonded, leading to horrifying noises while pedalling. Trek replaced the frame, no questions asked, and that's the frame I've been riding ever since.
Well at least until now. After examing the bike to determine the cause of an unexplained clicking near the rear water bottle mount, I found this: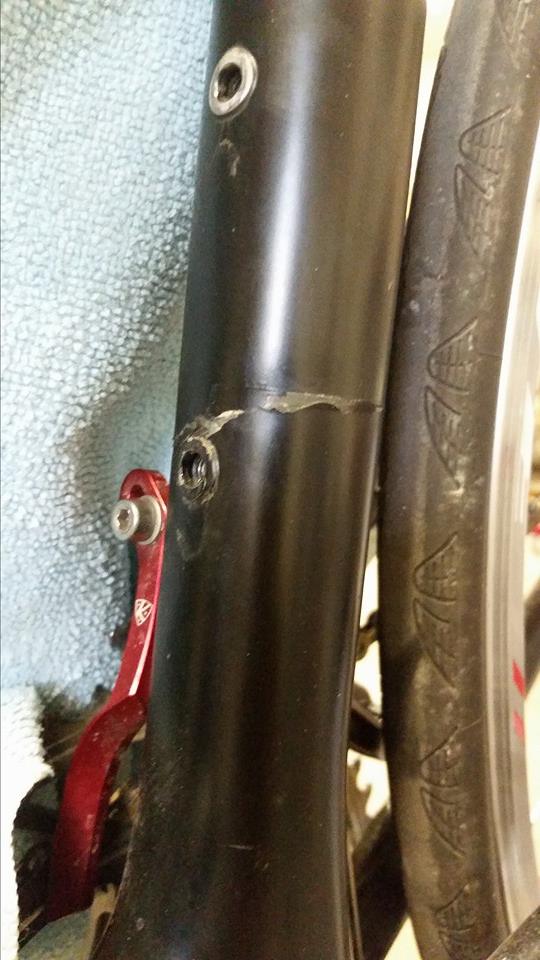 Needless to say, I was quite surprised. The seat tube isn't really a high stress area. I guess it must be high stess enough!
True to their warranty, Trek is sending me out a new frame (an Emonda no less!), no questions asked. And fortunately it's black, with red and white accents, so all my stuff will match. Gotta have matching stuff! Hah!
I'll post pics once it comes in, and once my new crank and bb arrive (the old ones won't fit the new frame, so they're going on the Scattante).
I'm really looking forward to putting some miles on this new bike. Too bad it's so close to the end of the season!
Add Comment
< Back to blog